2019 Duck season arrangements
The Victorian Government announced the following arrangements for the 2019 duck hunting season.
Season length (modified)
Season opens - Saturday, 16 March 2019
Season closes - Sunday, 19 May 2019
Bag limits (modified)
Daily bag limit of four game ducks per day on the opening weekend, with a five game duck per day bag limit for the remainder of the season.
The hunting of the Blue-winged Shoveler will be prohibited throughout the whole 2019 season.
Opening weekend start times (modified)
There will be a single start time across the whole of Victoria for the opening of the 2019 duck season.
Hunting for the 2019 opening Saturday (16 March 2019) will commence at 9.00 am across the whole state.
Hunting on Sunday (17 March 2019) will commence at 8.00 am across the whole state.
Rest of season hunting times
For the rest of the season, hunting times will be the standard half an hour before sunrise to half an hour after sunset.
Hunting closes half an hour after sunset on both days.
Game Duck Species permitted to be taken (modified)
Seven of the eight species of game duck can be hunted during 2019. They are, Pacific Black Duck, Mountain Duck , Chestnut Teal, Grey Teal, Pink-eared Duck, Wood Duck and Hardhead.
Blue-winged Shoveler can not be hunted during the 2019 season due to continued low numbers.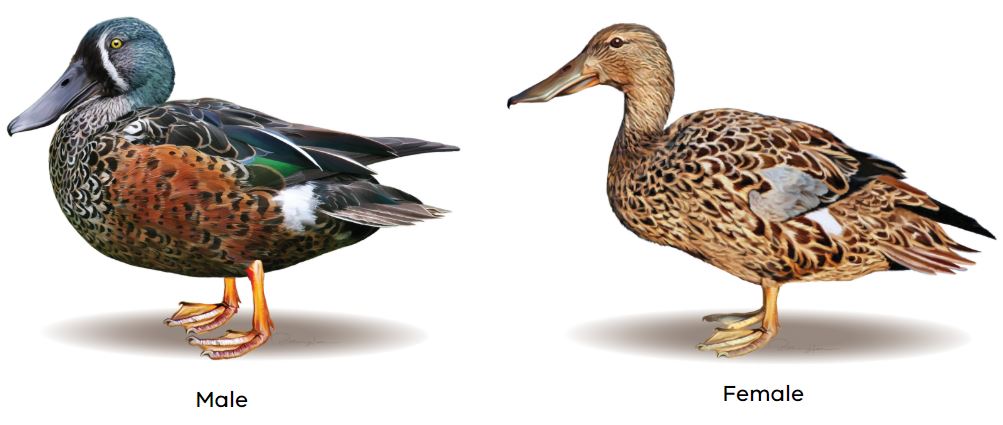 New regulations
New regulations were introduced in 2018 which require hunters to retrieve all downed game ducks and are required to at least salvage the breast meat from a duck to ensure that harvested game is not wasted.
Other arrangements
All other arrangements remain unchanged.
Hunters are reminded that only non-toxic shot can be used to hunt ducks anywhere in Victoria.
Please return to the GMA website closer to the beginning of the season to see if wetlands have been closed to hunting.
Further information on having a successful season can be found here and hunters are reminded to hunt responsibly at all times.