Traditional Owners
Australia has a long history of hunting and gathering. Indigenous people across Australia have hunted wildlife for at least 35,000 years, relying on hunting as a food source, clothing, shelter, and cultural and spiritual needs.
During that time, the people living in Victoria left physical evidence of their activities that now survive as cultural heritage places and objects. Aboriginal places and objects can be found all over Victoria and are often near major food sources such as rivers, lakes, swamps and the coast.
Aboriginal places and objects are present at some hunting locations and it is important to remember that they are protected by the Aboriginal Heritage Act 2006 (Vic). Hunters should always be mindful of this as some hunting, driving and camping activity has the potential to interfere with, or even destroy, Aboriginal places and objects.
For posters and information on Aboriginal places and objects like scarred trees, mounds, freshwater middens, rock art, burial sites and others please visit the Aboriginal Victoria website.
If you think you've found an Aboriginal cultural heritage place or objects on any public or private land in Victoria you must report it to Aboriginal Victoria.
Game Licence exemptions for Traditional Owners
Traditional Owners acting in according with a Natural Resources Agreement are exempt from the requirement to hold a Game Licence and can hunt on their recognised Traditional Owner Settlement Area in accordance with agreed terms.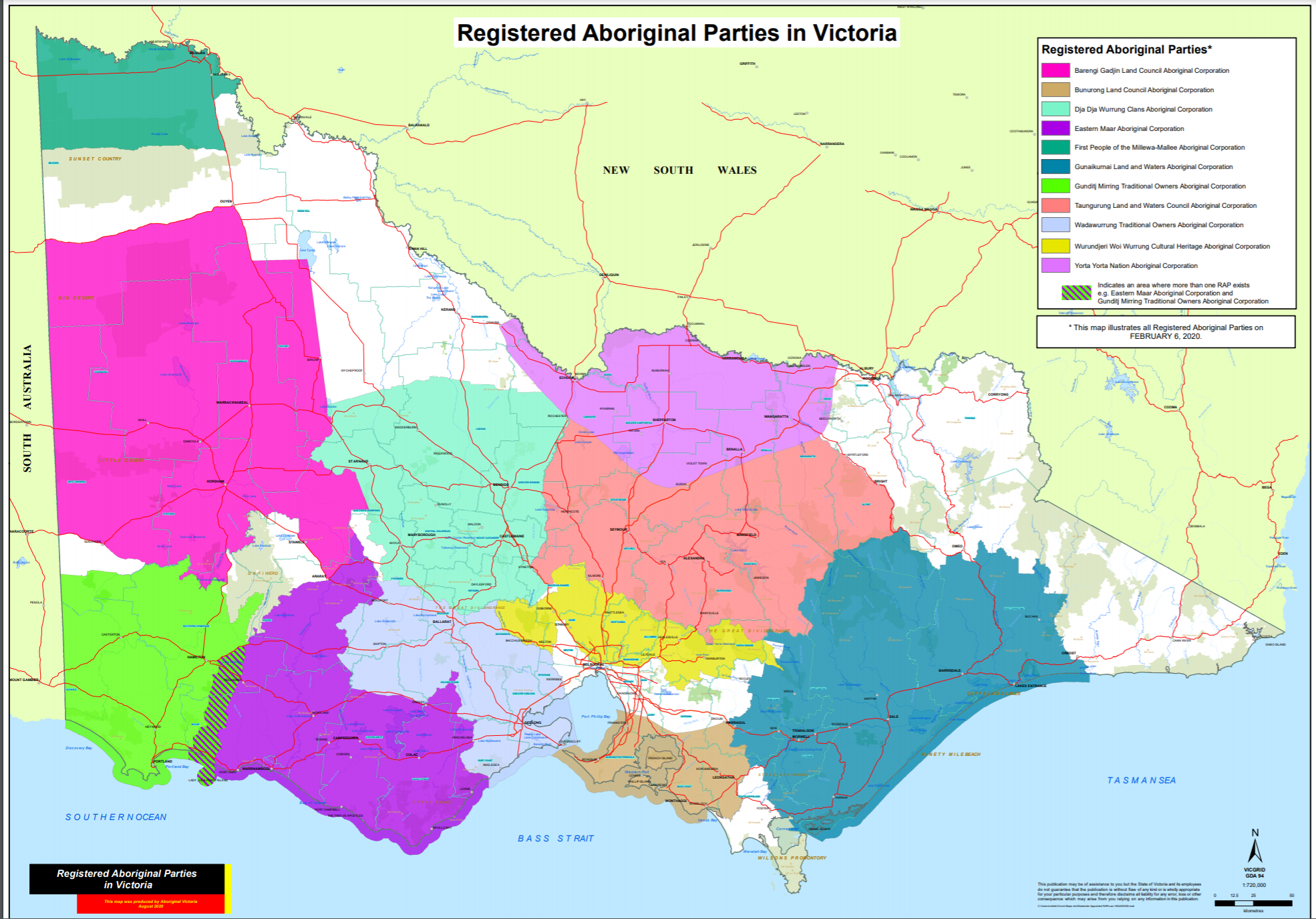 State Game Reserves in Dja Dja Wurrung Country
Traditional Owner's Game Management Strategy
Page last updated: 24 Aug 2022