Waterfowl Identification Test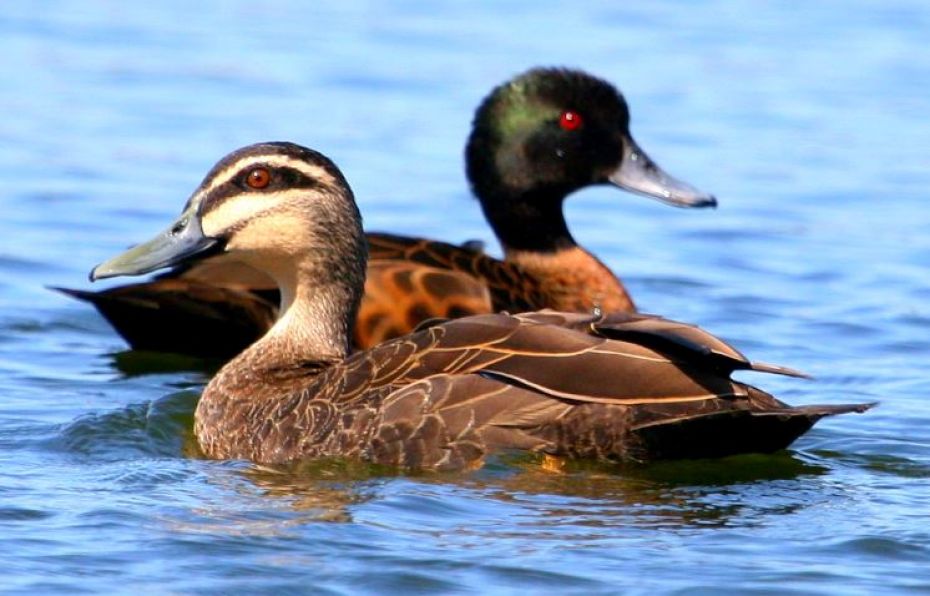 In order to ensure that duck hunters have the necessary skills to identify game and non-game waterfowl before they go hunting, all duck hunters must pass a Waterfowl Identification Test.
The test involves a series of multiple choice questions based on video footage of waterfowl in flight.
Test booking dates are usually released around December each year and tests are conducted at various locations across the state.
You are encouraged to study the online videos and other waterfowl identification resources on this website as you will not pass the Waterfowl Identification Test without applied study.
Waterfowl Identification practice test
Waterfowl Identification Test Bookings
Frequently asked questions
+ Expand all
- Collapse all
The requirement to pass the WIT ensures that only those hunters able to demonstrate adequate waterfowl identification skills are permitted to hunt game ducks in Victoria. This assists in reducing the number of protected non-game species shot by duck hunters each year.
Since the introduction of the WIT in 1990 and ongoing hunter education by the GMA, its predecessors and hunting organisations, the number of protected non-game birds shot by duck hunters each year has decreased significantly.
The test consists of 22 multiple-choice questions. The test is viewed on a TV screen and the exact procedure is explained by an example prior to the actual test. A species of waterfowl is viewed for approximately five seconds and hunters have more than 20 seconds to select an answer and prepare for the next question.
The test examines a hunter's ability to identify the species of waterfowl and determine whether or not they may be hunted. The only writing required is the hunter's name and current address. Hunters need to bring some sort of identification bearing their photograph to the test session.
Hunters who pass the test receive a Certificate of Proficiency.
The test is in English only, as the translation of waterfowl names is not possible. A person must be able to recognise each species by sight, and know its common name. By prior arrangement, an interpreter may be used to assist those who have difficulty with English.
From 13 February 2018, a score of 85% or greater will be required to obtain a pass (i.e. 57 out of 66), provided that the applicant also correctly identifies all non-game species.
The WIT only needs to be completed once. Hunters renewing an existing Game Licence and who have successfully completed the WIT are not required to pass the test again, unless a court so determines. This may happen if a hunter is convicted of shooting non-game birds.
You must make a booking and pay the test fee before you can sit the WIT.
Payments can be made online via credit card by clicking on the relevant link on our booking calendar.
If you want to pay by cheque or money order please complete the form below and send it along with your payment to GMA, Accounts Receivable, GPO Box 4509, Melbourne Vic 3001.
Waterfowl Identification Test Booking Form
If you are mailing in a cheque or money order, you should include your address, contact details and your preferred test dates, location and time. Including more than one preferred session will ensure we can book you into another session if your preferred session is booked out. We will send you a letter or give you a call confirming which test session you have been booked into.
Due to minimum requirements for ensuring participants can all see the test, there is a maximum number of people that can be booked for each session depending on the venue. If a test location has more than one session on the same day, all bookings will be taken for the earliest session. When the first session is fully booked, all subsequent bookings will be added to the remaining session. For example we can't book you into a 7.00pm test session if all the 6.00pm bookings have not been filled.
Please note GMA reserves the right to cancel a test session if there are insufficient attendees booked in for that session. GMA will contact affected individuals and discuss another session that may suit or organise a refund of the test fee amount.
In addition, hunters may wish to undertake their Waterfowl Identification Test following attendance at a Field and Game Australia Inc. training session. Booking information for Field and Game Australia Inc. sessions can be found at www.fga.net.au
It is advisable that applicants study before the test, otherwise you will not be able to pass the WIT, unless you are very familiar with Victoria's waterfowl species.
The best way to prepare for the test is to view the Duck Wise education video for free which can be found on GMA's website.
Once you feel you are confident in identifying waterbirds you should complete the free online practice test which allows you to familiarise yourself with the testing procedure.
Page last updated: 02 Jun 2021