Quail Research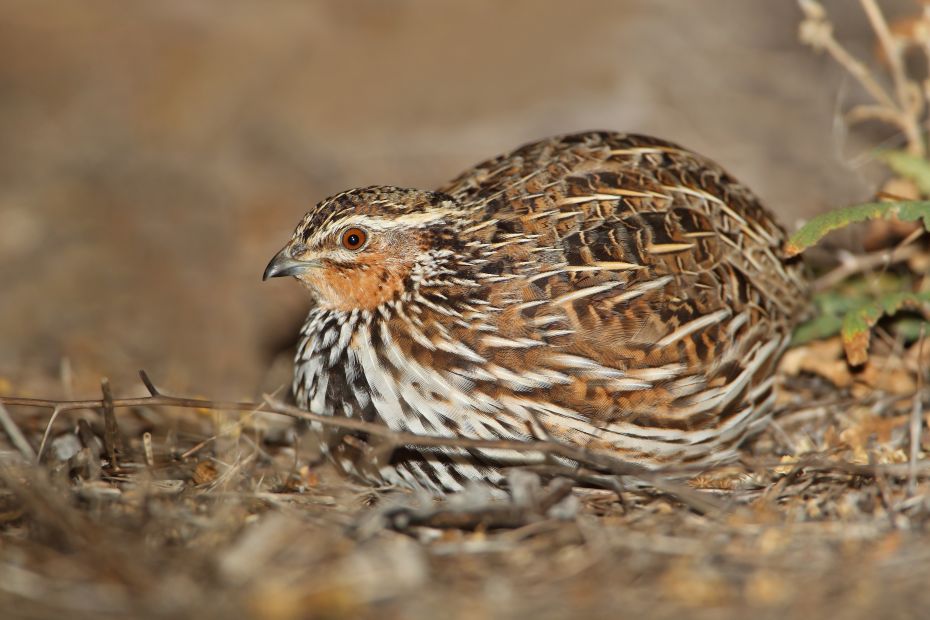 The Game Management carries out a range of surveys to collect data on duck and quail populations across the state. These surveys inform decisions about setting rules and regulations for hunting seasons, to ensure sustainability in game hunting in Victoria.
Phone surveys help us to estimate the number of duck and quail harvested during the hunting season. These surveys gather information on a wide range of hunting behaviours including about hunter effort, days spent in the field, location, and the number of duck and quail harvested.
The results of these surveys are published annually in a report on the Estimates of harvest for duck and Stubble Quail in Victoria.
We also collect data on the actual daily take by a sample of hunters on the opening weekend, by surveying hunters' bags. This research is an important component of assessing the impact of the duck hunting season on populations of game species.
Similar surveys have been conducted on opening weekend at Victorian wetlands since 1972 to determine both hunter success and the species involved in opening weekend harvests.
Elements of the hunter bag surveys are informed by A field guide for ageing and sexing Victorian native game birds.
The field guide describes ageing and sexing characters of the Victorian game birds (eight species of duck, and Stubble Quail, focusing on attributes that can be recorded from wings and tail feathers from birds harvested by hunters.
Each year the Game Management Authority conducts phone surveys to estimate the number of deer, duck and quail harvested in the state.
The following reports detail the results of the duck surveys.
+ Expand all
- Collapse all
This report identifies key features that can be used to determine age and sex of nine game bird species (eight ducks and the Stubble Quail).
These age and sex characteristics were identified by examining museum skins, and wing and tail specimens obtained from hunters during opening weekend of the 2017 and 2018 duck hunting seasons.
The report doubles as a field guide with commissioned paintings showing the differences between males and females, and between adults and juveniles.
This information can be used to inform decisions about the hunting season, such as the duration of the season and daily bag limits.
This field guide equips the waterfowl hunter with information to assist them in identifying the age, sex and moulting stages in harvested game ducks.
This information can provide insight into a population's productivity, current status and recruitment from season to season.
All waterfowl hunters in Victoria must be competent in identifying different waterbird species. However, this guide is not intended to educate hunters on species identification, but rather to illustrate methods of determining age, sex and moult.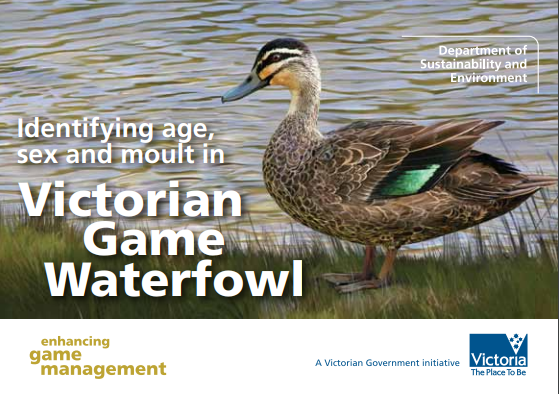 Page last updated: 17 Aug 2020